Smith Neighborhood Library (map)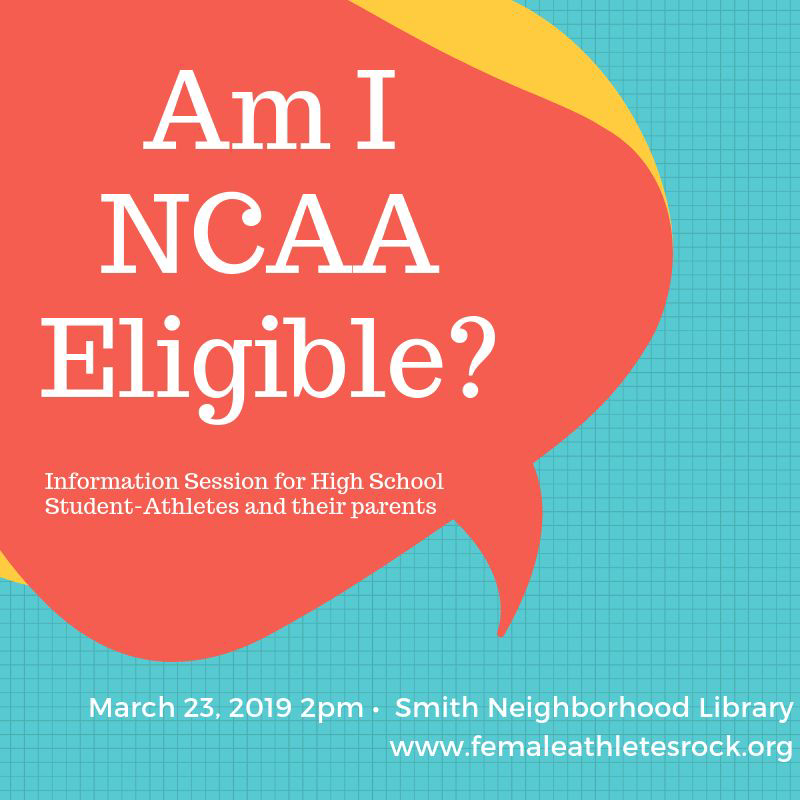 Everybody would like to compete at the next level and according to the NCAA there are 8 Million kids playing high school sports but only 480,000 of that 8 million will compete at the next level. One of the biggest factors keeping high school athletes from competing at the next level is academics. Academics plays a vital role in college athletics and it starts as early middle school and ensuring that you're making the grades and taking the correct classes to be eligible to compete at the next level.
AM I NCAA Eligible? Is an informational event for parents and their middle school(8th grade) and high school (9th-12th) athletes with an interest to play sports at the next level. The event is FREE and will be held in 3rd Ward Houston, TX at the Smith Neighborhood Library on March 23, 2019 at 2pm in conference room.
Those interested can register for the event at http://amincaaeligible.eventbrite.com?s=91251874
View Event →